A Business Advisory Firm for Closely Held or Family-Owned Businesses
If you're running a closely held or family-owned business, you may find it difficult to get the attention you need from large CPA firms that don't take the time to get to know you and your business personally. It doesn't have to be that way! You can get access to many of the same services offered at larger firms at Adams Brown, delivered by people who are dedicated to making a difference in your business and providing services that get your attention.
Accuracy is a given. It's being a strategic ally that makes the difference – we'll be there for you if you need new business strategies, processes or technologies. Our industry specialty teams speak your language and have experience working with companies like yours. If you have a problem, we've probably seen it before and can help you overcome it.
Personal Relationships are Key
Ranked number 11 on Accounting Today's Fastest Growing Firms list, the firm was also named a Regional Leader in the Midwest for the third straight year. But, we'll never let that go to our heads.
Your business is as personal to us as it is to you. You'll see us regularly when we check in to see how things are going. You'll probably also see us out in the community because we think it's important to stay involved in the communities we serve.
If you want to partner with a business advisory firm that can provide the same resources that enterprise-sized businesses expect while maintaining down-to-earth personal relationships, let's talk.
About Adams Brown
positioned to go above + beyond℠ for our clients with
7
specialized industry teams
300+
employees across the U.S.
16k+
clients served in all 50 states, Canada and the Caribbean
From the Mouths of our Clients
"Everyone at this firm is so friendly, from the CPAs to the administrative assistants. If you are looking for someone to take care of your finances and tax needs, look no further!"
---
Anna Mark, Overland Park, KS
"They pay attention to our specific situations and needs. Adams Brown advisors know my business and personal finances as well as I do, if not better."
---
Dan Garber, D&S Properties, Hutchinson, KS
"I really enjoy working with Adams Brown. The service is great and the knowledge is awesome. I know my advisor has saved me money over the years."
---
Bud Cortner, Sara Cortner Corporation, Wichita, KS
"For more than 20 years we have had a strong, stable relationship with Adams Brown. Their knowledgeable team has a strong understanding of our business and have been great partners. They have been instrumental in improving our business and financial operations over the years. We have never considered changing firms and would recommend them to anyone without reservation."
---
Walt Hill, High Plains Mental Health Center, Hays, KS
"Par Exsalonce has used Adams Brown for over 10+ years for our payroll needs and have found them to be informative, helpful and accommodating. The salon is quite large and we are constantly adding new employees to the two locations. In addition, they handle insurance, IRA, Aflac and other deductions we throw at them! The entire team is wonderful to deal with – from the receptionist to the accountants that handle our diverse business needs. We could not ask for a more knowledgeable and dependable group of people. Our thanks to them many times over!"
---
Teri Mills, Par Exsalonce Salon & Day Spa, Overland Park, KS
"The people who work at Adams Brown are very knowledgeable and easy to talk to."
---
Carla Liebl, K & T Liebl, Inc., McPherson, KS
"The prompt, personal service provided by the Adams Brown team is the best benefit in working with this firm. They offer knowledgeable advice and help my business plan for any eventual scenario. Their guidance and support show their commitment to helping our business succeed. I would recommend them to anyone looking for an accounting firm that has the best interest of the business and its success at heart."
---
John VonLintel, JROBB, LLC, Hays, KS
"On a monthly basis, my advisor makes the extra effort to follow up with any outstanding items and to ensure that we have the issue resolved. If any issue exists, I don't have to chase it down if I know that she is aware of it."
---
Andis Dimants, Oak Ridge Park Associates, LP, Olathe, KS
"I have been an Adams Brown client for 45+ years and have always had superior service from wonderful people. I would not have my accounting services done by anyone else."
---
Thomas Smith, Overland Park, KS
"Working with an Adams Brown advisor is like working with family!"
---
Eileen Cottingham, Keren, Inc., Hutchinson, KS
"I am an accountant myself and have found too many in the past are unable to provide proactive advice. Adams Brown has guided me on so many issues. They are the best!"
---
Adelda Health, Inc., Hays, KS
2023 FHSU Back to School Picnic
Office Breakfast, Hays, KS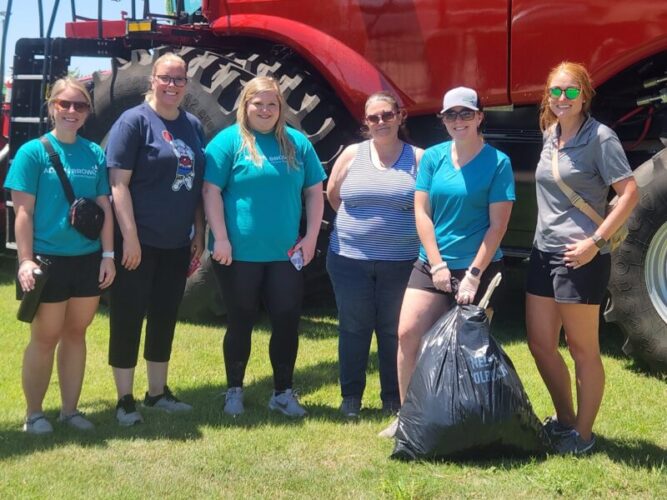 Trash Pickup at Fairgrounds, Colby, KS
First Call for Help Event, Hutchinson, KS
United Way of Ellis County Golf Tournament, Hays, KS
Twin Day Spirity Week Winners, Wichita, KS
2023 Chiefs Super Bowl Party, Hutchinson, KS
Royals Game Outing, Kansas City, MO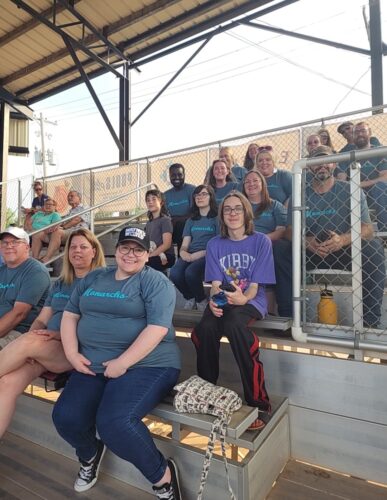 Monarchs vs Kansas Cannons Game, Hutchinson, KS
1/2 Day of Service, McPherson, KS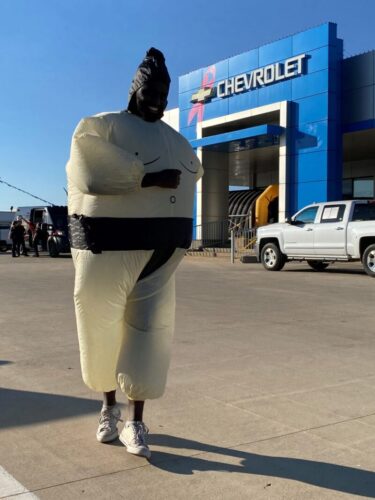 Trunk or Treat, Hutchinson, KS
1/2 Day of Fun Candle Making, Great Bend, KS
Healthcare Team Day, Wichita, KS
Tax Celebration, Colby, KS
1/2 Day of Service, Great Bend, KS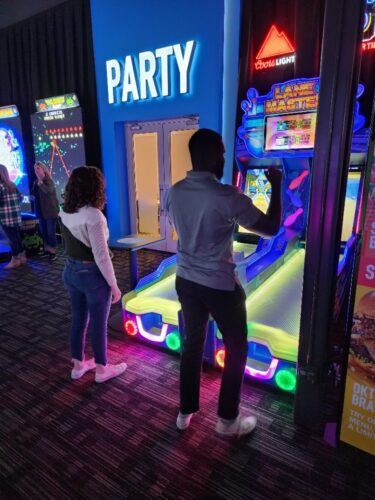 1/2 Day of Fun at Dave & Buster's, Wichita, KS
Halloween 2022 - Mean Girls, Wichita, KS
1/2 Day of Fun at Oak & Pie, McPherson, KS
Bi-weekly Corn Hole Match, Wichita, KS
Dress Like a Tourist Spirity Week Winners, Wichita, KS